Noble Notary & Legal Document Preparers Presents...
Jumpstart Your 6-Figure Notary Business Today!
Amazon #1 Best Selling Authors In Legal Services
Meet Mark & Grace Sias, Industry Experts
6-Figure Coaching for New, Aspiring & Seasoned Notaries
Designed specifically for mobile notaries, signing agents, & even the complete newbie who are ready to launch or have just created their startup venture. If you want empowering support and guidance to achieve a part-time 6-figure income in the mobile notary business…
Meet Mark Sias & Grace Sias. Founders of Noble Notary & Legal Document PreparersTogether they built a solid 6-Figure Mobile Notary Business in the first year of business.They run a top mobile notary & legal service business in the Daytona Beach Area. Their team has been processing 100s of transactions per month since launching, and now they want to teach you how to do it as well!They have even added additional services that proved to be equally as lucrative.Grace & Mark have decided to pay it forward.They have successfully mentored many to duplicate our
business model and methods.They have systemized and streamlined the coaching even more due to
the demand.They have decided to launch a mentorship & coaching session that is truly turn-key upon
finishing our coaching session.They also offer a lower-cost, budget-friendly online course " 6-Figure Signing Agent University" that can be learned at your own pace online!
6- Figure Mobile Notary Success Coaching With Mark & Grace Focuses On These Key Areas:
1:1 Mentoring Session upfront for up to 3 hours if that's what it takes! Done on Zoom, with Mark or Grace. Then...6 solid months of weekly coaching. You will be turn-key ready!

250+ Signing Service Vendors ready to contract with you! Names, Addresses & Phone Numbers!

Developing sound marketing, business and development strategies and tactics to pave the way for success. Info on DBA & LLC formation

2400+ Title & Escrow Leads with Name, Email & Phone Contacts. The Exact email, direct mail & call campaigns we use have worked superbly well!

We will proof your resume, website, business cards & credentials list & advise on how to augment them

A Plethora of useful documents, site links & more... to make business flow easy.

How to secure the contracts so they will be using you! How to make new connections after a closing.

Managing your time & resources effectively! Viable "side-hustle" streams of income that compliment your mobile notary business model very well and are easy to get started. You'll never worry about having a slow week.

Understanding the key sales and marketing strategies that are necessary for your growth...Marketing & Branding Simplified. Where to create profiles. How to create FB, You Tube & Google ads. Google My Business Ranking "Hacks".

Upselling & cross selling additional services without even trying. You can add up-to $500/week in revenue doing ZERO extra signings!

Cheat Sheets for avoiding common mistakes on loan docs so you can perform closings flawlessly.

No matter what level you are at, we will meet you there & take you to the next level! Everything we offer is 100% Money-back satisfaction guaranteed!
We Offer Two Options...
6-Figure Notary Signing Agent University $699 $499
All The Info You Need To Start A Turn-Key Notary Business
Jump Starting Your Business With A Simple 1-2-3 Step Process To Get Revenue Flowing Immediately!
Step-By-Step Instructions, Videos, & Loads Of PDF Files
Signing Service Vendors, Platforms & Directories To Get Connected With!
Email Marketing: Our Exact Messages and over 2000 Leads
Price Sheets, Invoice Templates, Vendor Contract Applications
Effective Marketing Methods
Cheat Sheets
How To Follow Up to Generate Repeat Business
Easy To Start Side Hustles That Compliment Your Business
How To Stand Out Above Competition and Out Rank Them On Google Maps!
Results Guaranteed. 100% Money Back if you don't succeed!
Ultimate Notary Mentorship & Coaching $1199 $899
All The Information From Signing Agent University Included Plus...
Immediately Scheduled Zoom Link Upon Payment. We Get You Started ASAP!
Get All The Training, Information, Files & Resources That Come With Signing Agent University.
1:1 Zoom Session (up to 3 Hours if Needed) Going Over Everything and Answering Every Question You Have!
Weekly 15 Min, Strategy Calls To Keep You Focused and Guided For The Next 6-Months!
Results Guaranteed. 100% Money Back if you don't succeed!
A Golden PEn
Get A Complimentary Copy Of Our Best-Selling Book
Just PAy shipping!
$19.95 4.99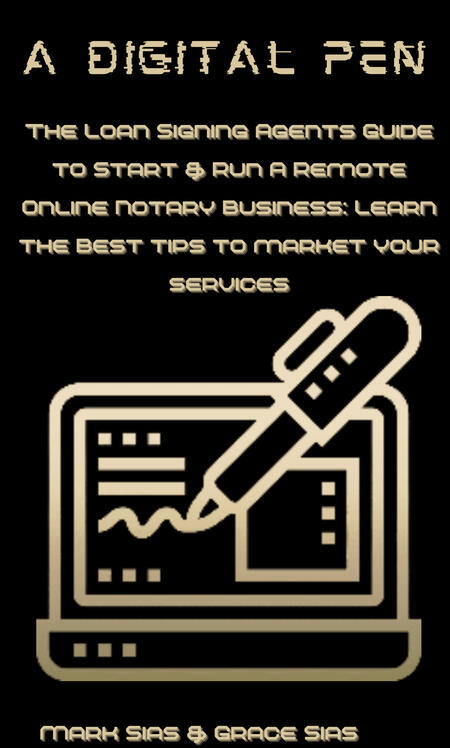 Mark & Grace help entrepreneurs create the most success and fulfillment possible — as leaders and managers, role models, and business owners – assisting them to hone a powerful vision for their business success and make that vision a reality.They regularly post useful marketing tips & advice on YouTube & Other Social Media Outlets. Join them!
© 2022 G & M Sias Companies, LLC. https://legaldocprepnotary.com/